Last year while ML hunting in Ohio I stopped at a gun shop at mid day between morning and evening hunts to kill a little time after lunch. They had a gun there I always wanted to check out. The CVA 45-70 Scout SS. I had read about this gun and had seen where several smokeless muzzleloader builders use them for smokeless conversions. From what I read they are supposed to be tack drivers. I have more guns than I need.(ask my wife, she'll tell ya.) However I never owned a 45-70 and always wanted one. The price for the CVA was just shy of $400. The temptation, price and desire were all to strong so I walked out with the gun.
I had a hard time finding ammo. Finally found some Hornady 325 gr FTX bullets. I put an old Leupold 3-9x40 on top and went to the range. I was amazed at the trigger pull and the accuracy. Better than one inch groups at 100yds. A crisp trigger pull at about 2.5 Lbs. I am very happy with this gun and the price I paid for it. I am also a fan of break action guns. (Love my Encore frames.) This gun is small light and compact. It is a solid gun built like a brick shit house. It breaks down into 3 pieces with out the need for tools. Great for traveling. The muzzle brake and recoil pad really tame the recoil. It is truly a pleasure to shoot.
I have since changed scopes. I topped it with a new Vortex 4-16x42 BDC. I will probably give my 270 Win. a break next  year and take CVA whitetail hunting with me to change things up. First I gotta get back to the range to get the new Vortex sighted in.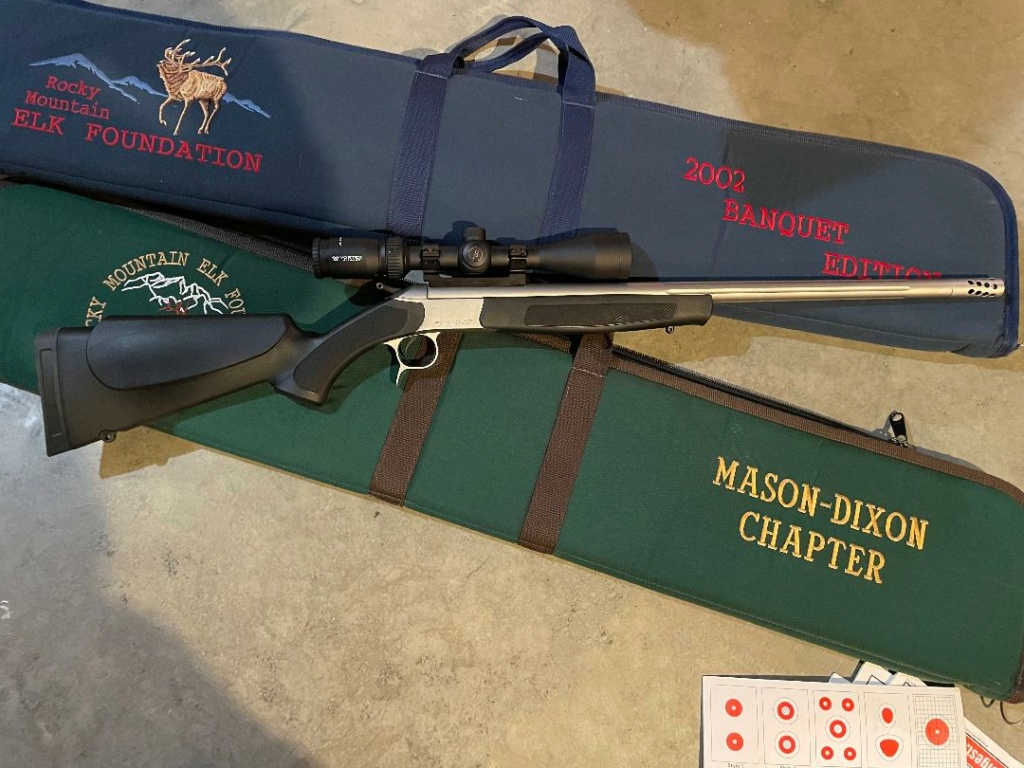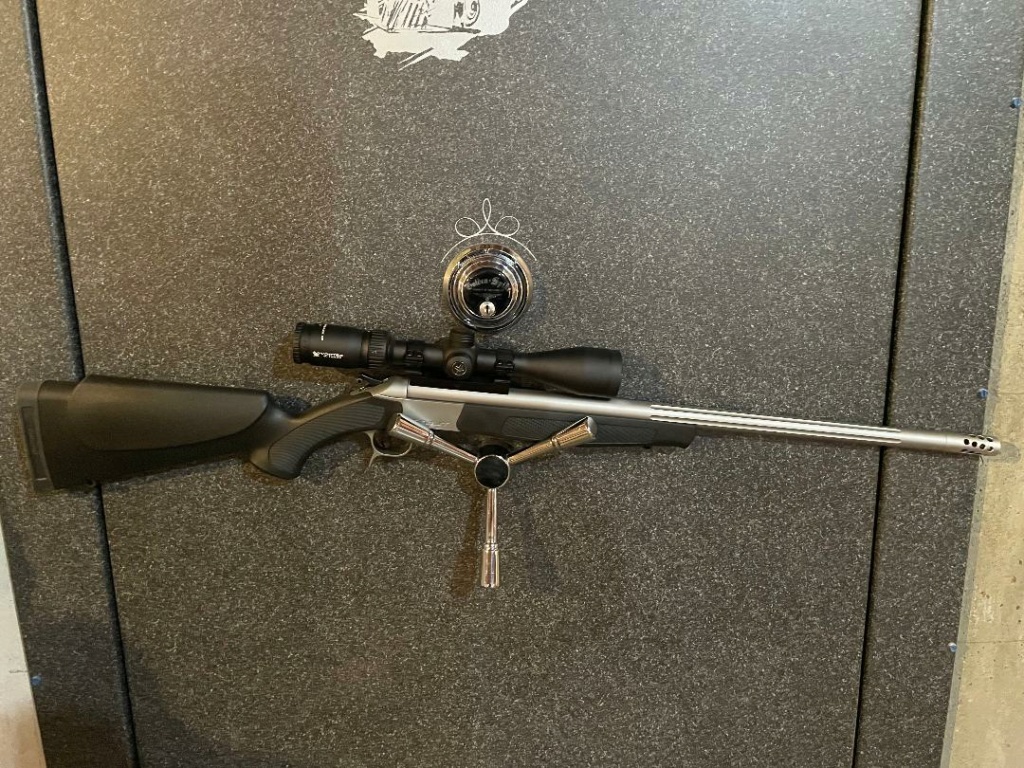 Last edited by Del Gue on 18/03/22, 03:41 am; edited 1 time in total (Reason for editing : Adding information)

Del Gue




Posts

: 20


Join date

: 2022-02-11



Glad you like it. I have a sweet spot for the 45-70 and own 3 of them (I had more!). Does yours have a Bergara barrel?

_________________
I am not in competition with anyone and have no desire to be better than anyone else. I simply try to be a better person today than I was yesterday.
PRAYER SHOULD BE YOUR FIRST RESPONSE - NOT YOUR LAST RESORT.
Women and cats will do as they please, and men and dogs should relax and get used to the idea.
My therapist asked me if other members of my family suffer from mental health. I told him "No we all seem to enjoy it!"

Bronko22000




Posts

: 372


Join date

: 2022-01-20


Age

: 69


Location

: Locust Gap, PA



Bronko22000 wrote:Glad you like it.  I have a sweet spot for the 45-70 and own 3 of them (I had more!). Does yours have a Bergara barrel?
Yes, it is a Dikar-Bergara barrel.
I would like to get a Marlin lever action 45-70 some time in the future as well.

Del Gue




Posts

: 20


Join date

: 2022-02-11



I also have the same rifle.   Quite accurate.    My 45-70 in a lever action is a Henry.  Both are solid shooters.

jims




Posts

: 2


Join date

: 2022-02-15



Congrats on a great purchase! I bought my first CVA not to long ago and was also shocked by how good the trigger was!

I wish you well on your next deer season, and hope you post a follow up.




Blueberry




Posts

: 3


Join date

: 2022-02-16


Location

: Bonner CountyNorth Idaho



Maxjon and Del Gue like this post
Similar topics
---
Permissions in this forum:
You
cannot
reply to topics in this forum